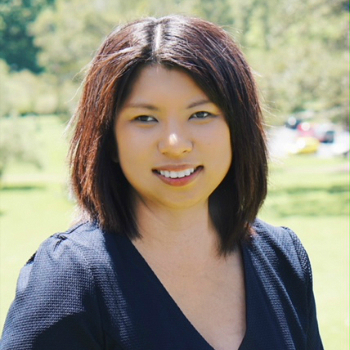 There's more to Thai-Anh Cooper than her role as a highly-valued Human Resources consultant.
Confessing to still being a little inspired by comic book super heroes who want to make the world a better place (Cat Woman is a favourite!) she's wanted to give back to her community for a while now, a motivation inspired by her personal journey.
Arriving in New Zealand as migrants from Vietnam, Thai-Anh's parents dreamed of bringing their 5-year-old daughter and her siblings to a better place with more opportunities. She's certainly made their dream her reality.
Thai-Anh's degree in Human Resources has enabled her to build experiencein Employment Relations, Audit Management, Coaching, Recruitment and Franchising through corporate roles at McDonald's, Lumley Insurance, JR/Duty Free and Kelly Services.
What she experienced there inspired her to form her own company in2HRin 2016.
"I loved working for businesses that constantly sought to do more for their staff, but I really found that it wasn't the norm.
"Too many organisations felt that great employee engagement was irrelevant – or, worse, out of reach.
"I started in2HR to help those smaller businesses enjoy the same experience of great employee management as the larger corporates."
Now, with the success of in2HR, and the time and space to launch a long held dream and vision, ThaiAnh's launched a new program to NZ: Walk Ethical, created to help New Zealand remain that better place that she came to as a child.
Combining her HR expertise and a strong sense of fair play, Walk Ethical is her initiative to identify and support great employers throughout New Zealand.
"I can see in the media, from my clients, and from all of us really – New Zealanders really care about supporting businesses who do the right thing.
My experience in HR has shown me though that there's one area that we're not as aware of as we might be, because it tends to happen behind the scenes - and that's how employers treat their people.
This program is a response to that – to allow us as consumers to choose to support those employers who support their staff. This sense of people helping people is the New Zealand that my family experienced when we arrived in this country, and it's something I love. I'm so proud to be able to support that Kiwiness in this way, and give us something to get behind!"